I had one project called « The remember collection ». I gathered nice amiga demos from the 1988-1989 period. I planned to released them on a 5 disks collection called « The remember collection ». The menu has been coded, but I never released the collection.
Here is a picture: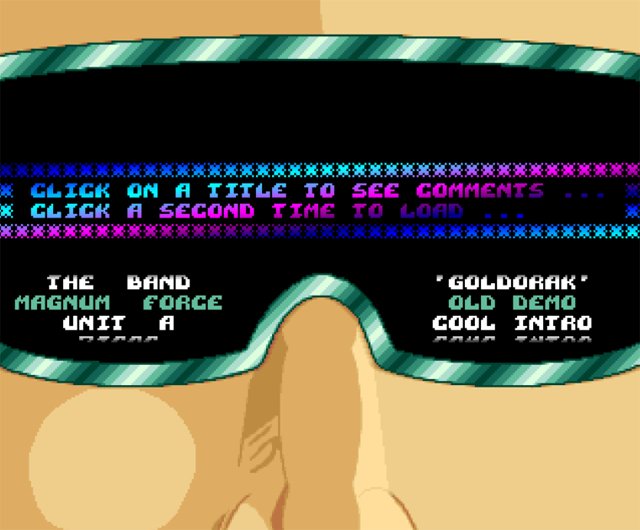 And a video:
Full data and source code:  Menu_RememberCollection.zip
All demos of the compilations: Hawk_RememberCollectionDemosExe.zip
Arts:
Arts from Kreator, Aces, and from Teborid (yes the musician !!).
Aces' Fonts: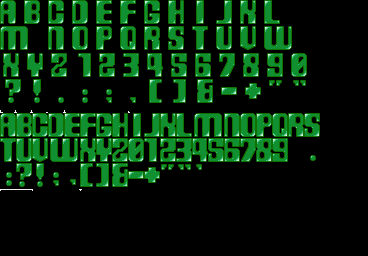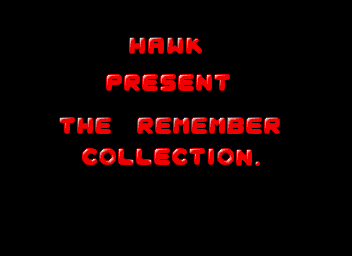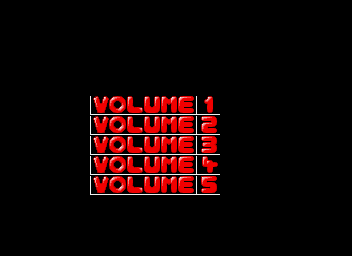 Kreator: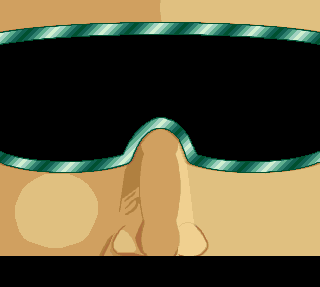 Tebirod: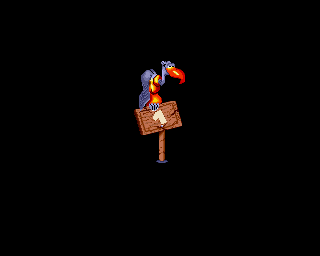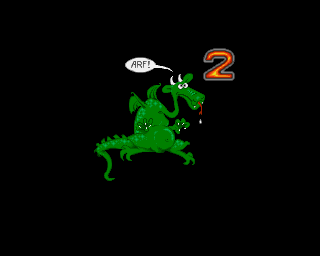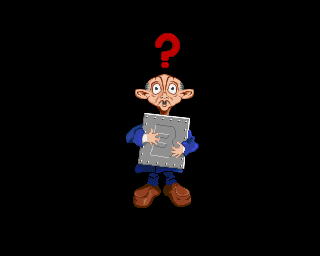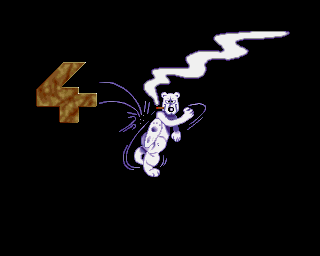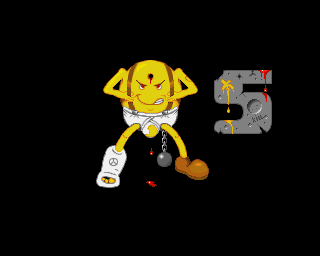 Music:
Musics from Tebirod:
catch the true
let it seek
staryup  (in the full archive)
Code:
Source code: Menu1.S
TODO: Comment
TODO: Dans une version de la source, il y a tout un texte revendicatif sur les groupes pourri (comme quartex) et sur l'industrie du jeu français.
Demos list: (clic on them to see a video)
TODO: Find videos (Run on A500 and find Youtube video)
ATOMIC
Nice music and workbench theme.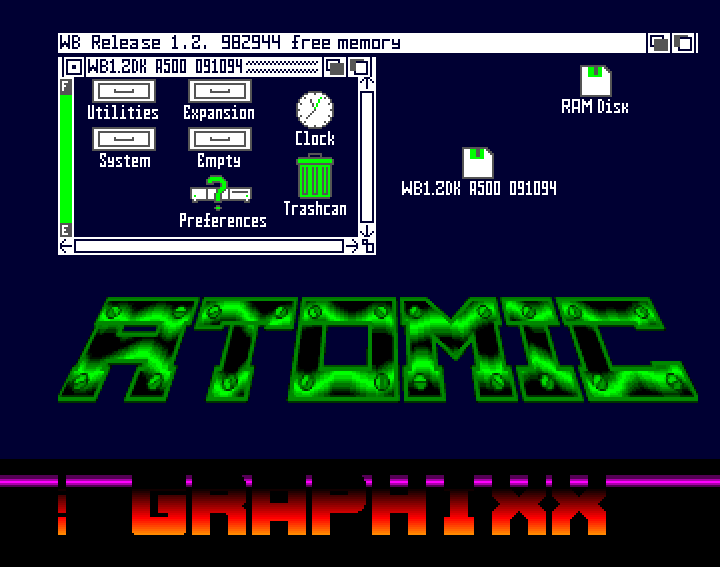 ALCATRAZ – Mega demo II
Part 1 : Very nice starfield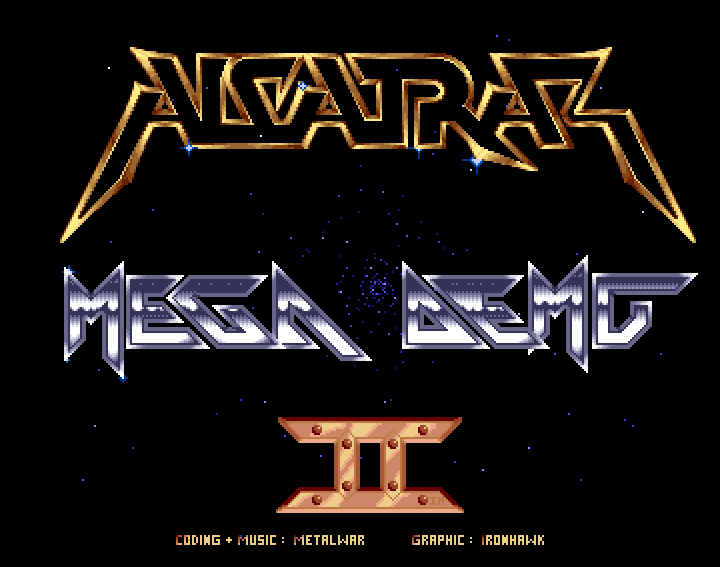 Part 3 :  Nice picture and sinus scroll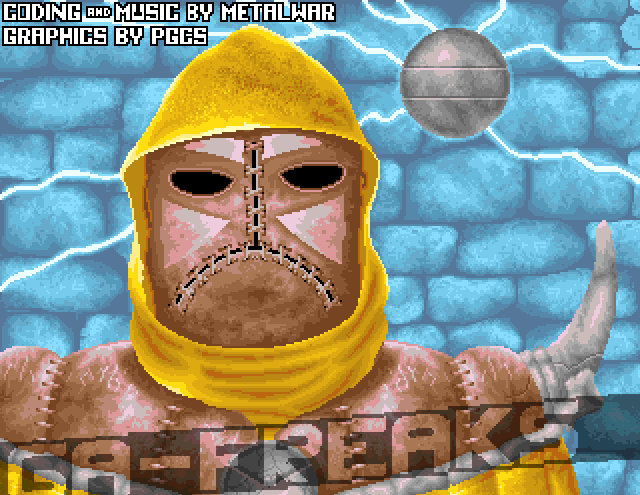 BALL_DT
May be a clone of trailblazer game
TODO: Find infos about this one
BAMIGA SECTOR ONE
Nice music in the « st-00 » pure style.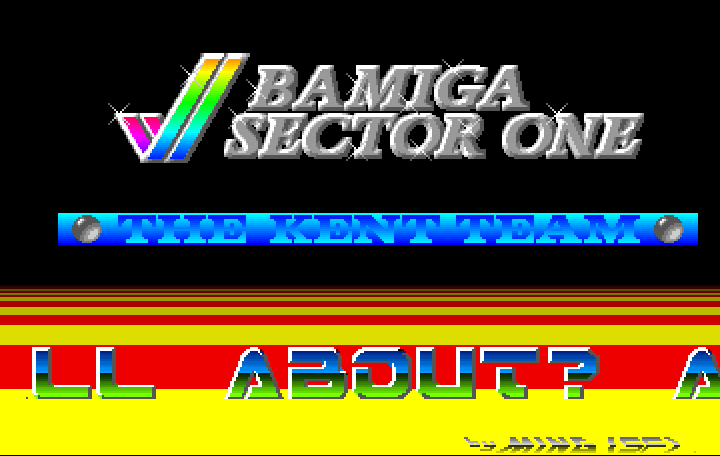 CBC
TODO
Maybe this is this one (Freddy involved)
CHANNEL42
Very nice arts. Dancing robot.


DEMO_OLYMPIC

THE D.O.C DEMO CODED BY UNKNOWN
Already seen earlier in this blog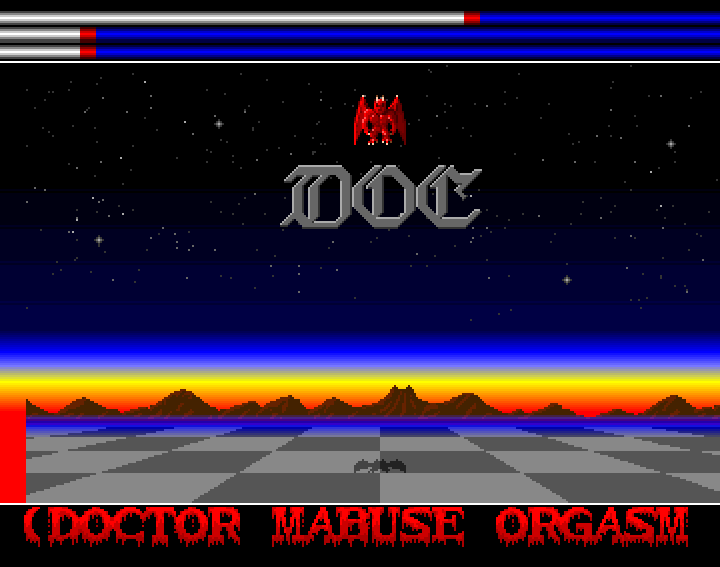 EDILWIZE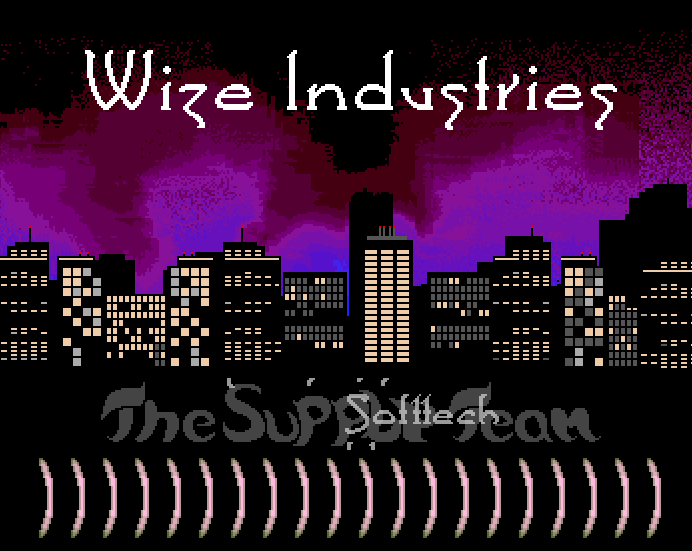 ELECTRONIC CRACKING ASSOCIATION
Sampled music.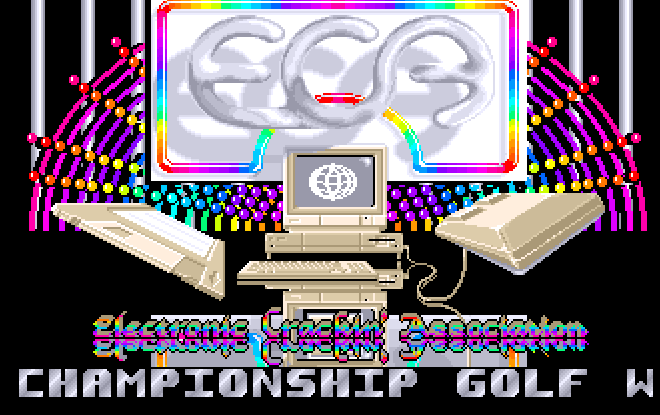 The sample is from Laura Branigan – Self Control
EXTAZY
Acid music.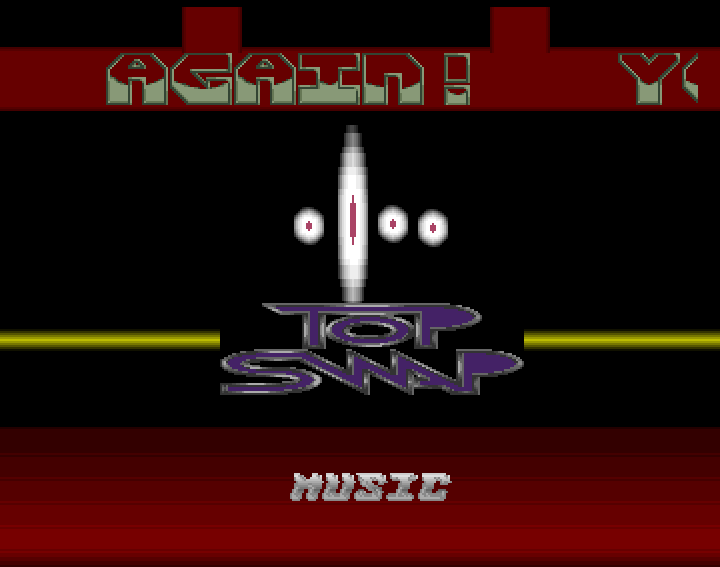 Their end font looks like the one we created for the remember collection titles.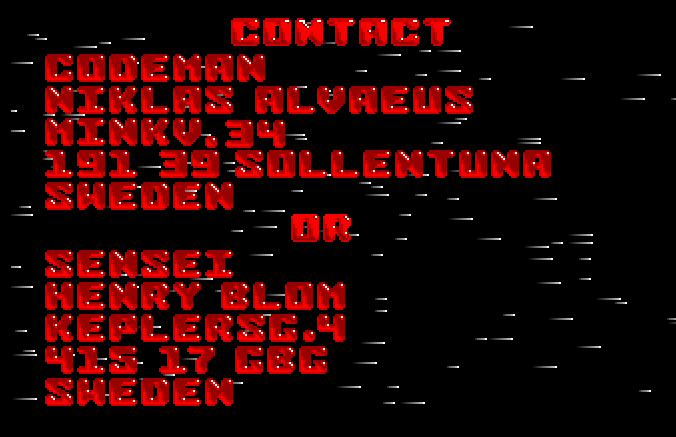 Dick equalizers 🙂
Same demo named « Fairlight ». May be a mistake.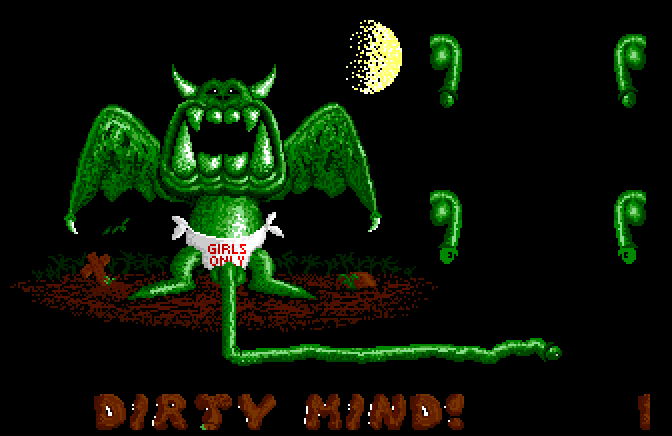 FIRST_WAVE
Nice music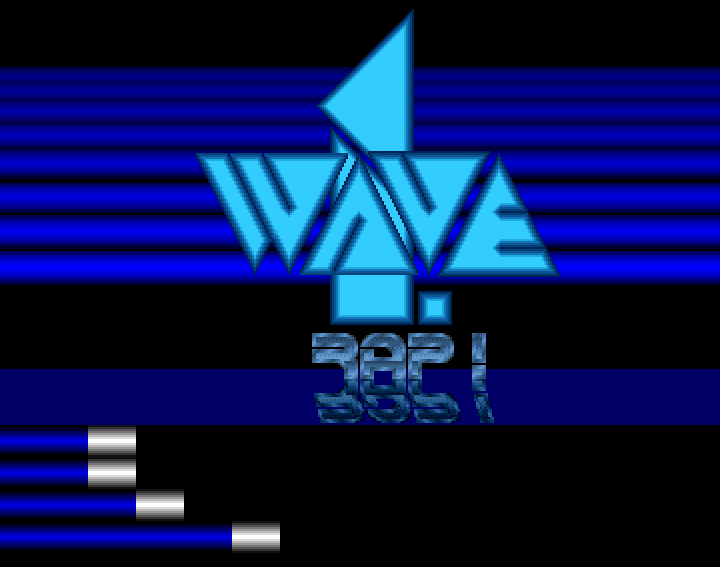 PHENOMENA
FLIGHT_OF_DREAM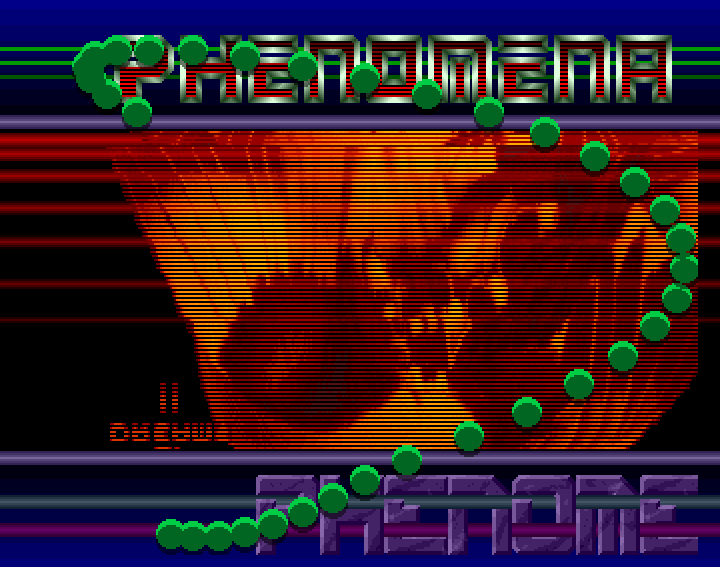 FREDDY
Last 3D Demo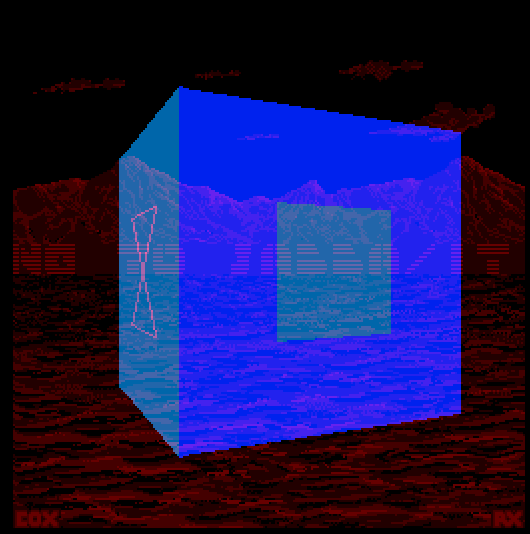 HURRICANE – HEAVYBALLS
Love the music because it is a remix of a C64 game.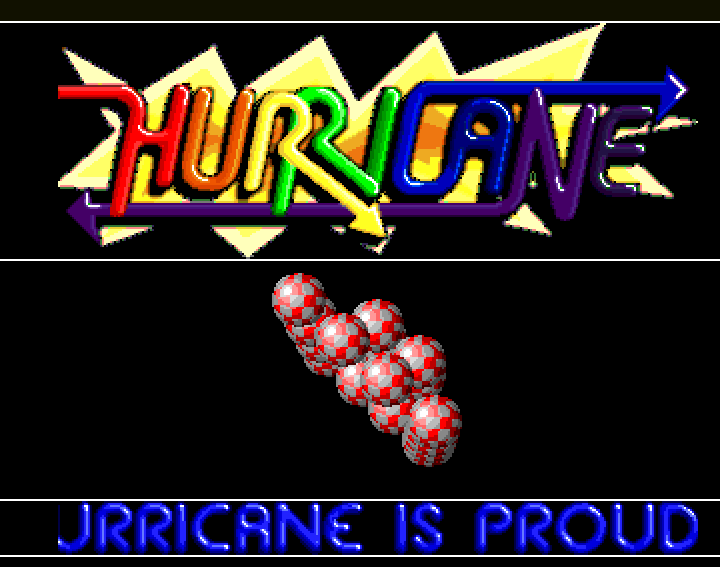 Music by « Mad Max » (Jochen Hippel). Cover of « Comic Bakery »  by Martin Galway (C64).
And here is Johnny-B cover: (I also love his version)
And here is the best « Comic Bakery » cover, by the faboulous band « Press Play on Tape« .
HURRICANE
First demo – Display 100 « bobs »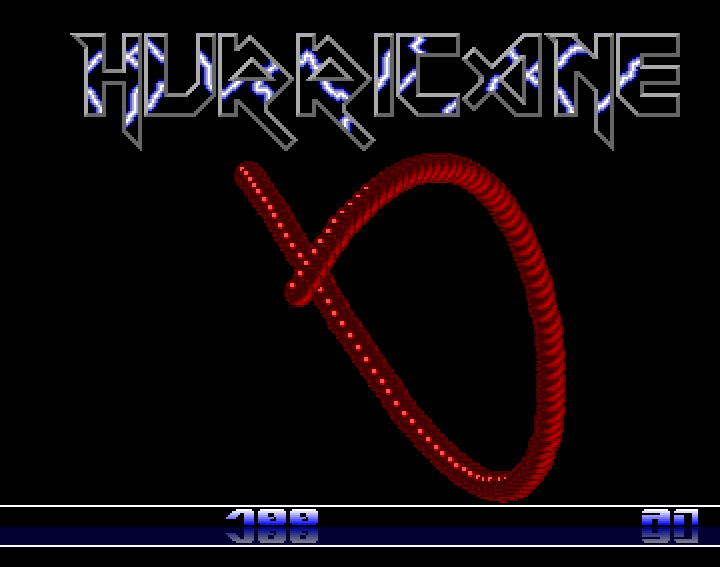 RAZOR1911 – LIQUID_BOB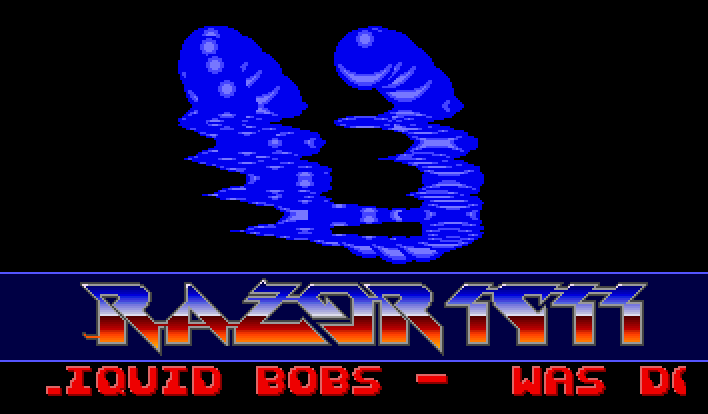 4
MEGAFORCE – Intro
MEGAFORCE1 – Sinrot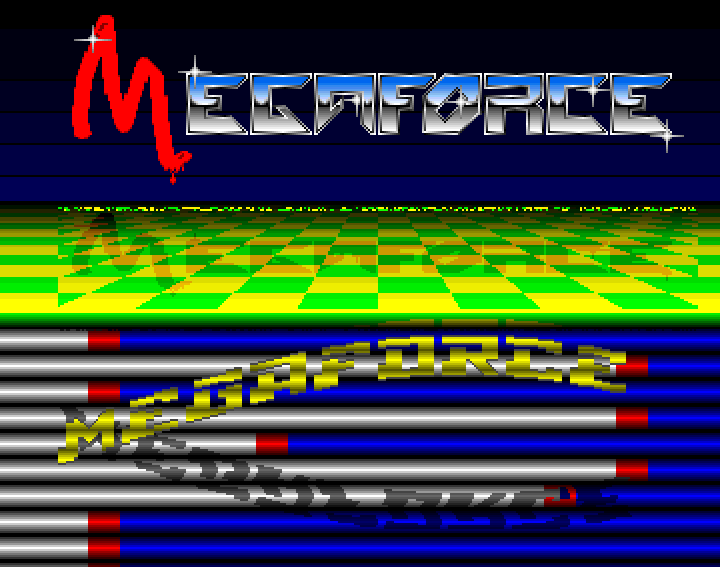 OUIN PHR-CREW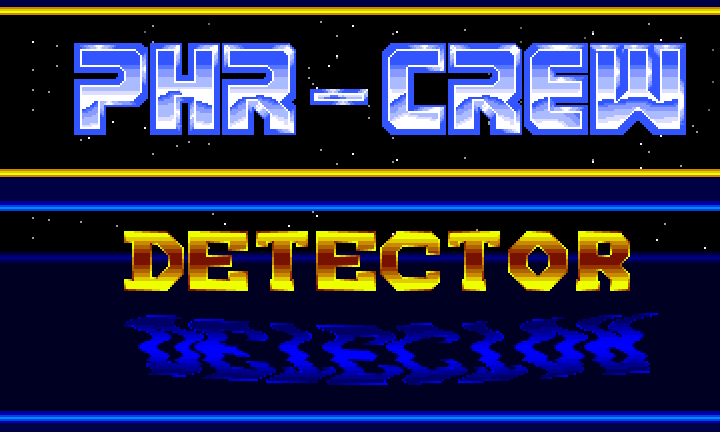 PROPHETS – 3D Equalizer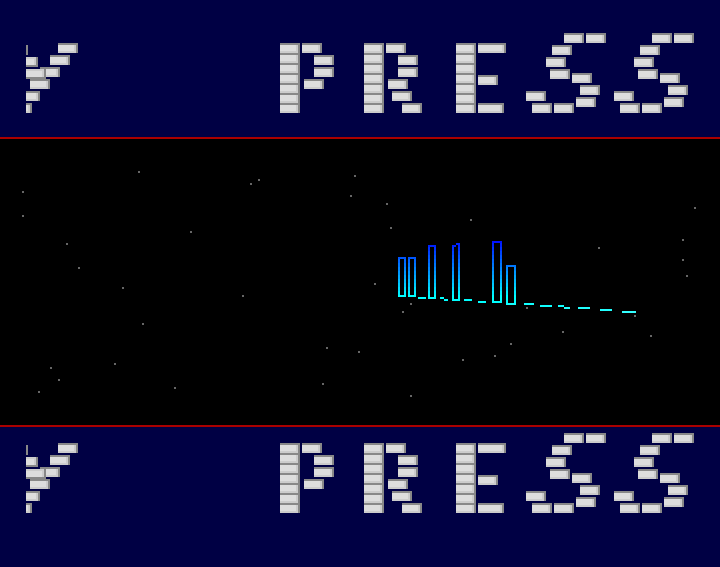 FREEDOM FORCE
Bat-Sinus demo
Funny start with a fake seka assembler screen.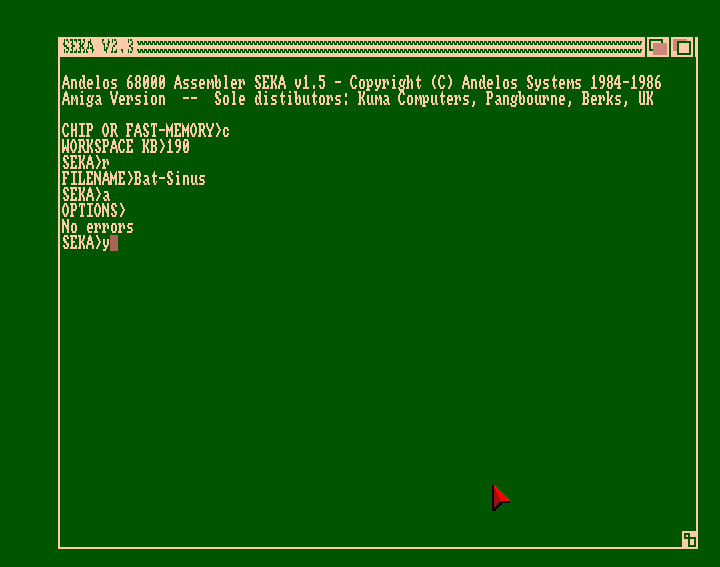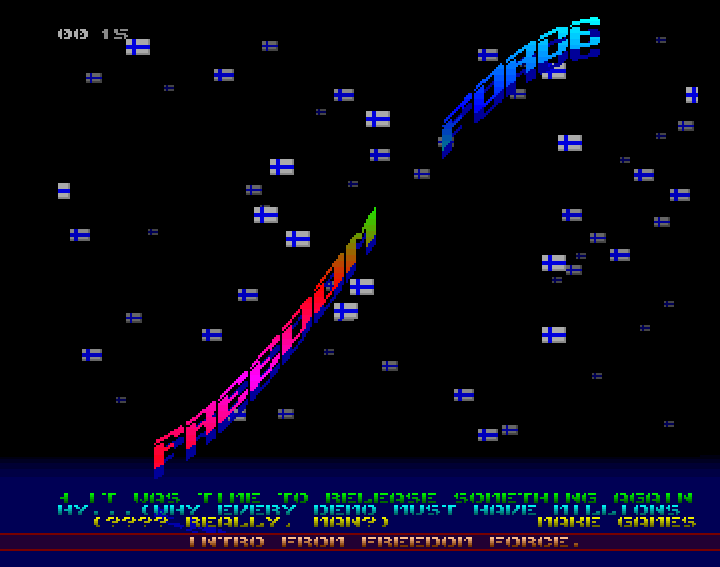 Bamiga Sector One
SKYLIGHT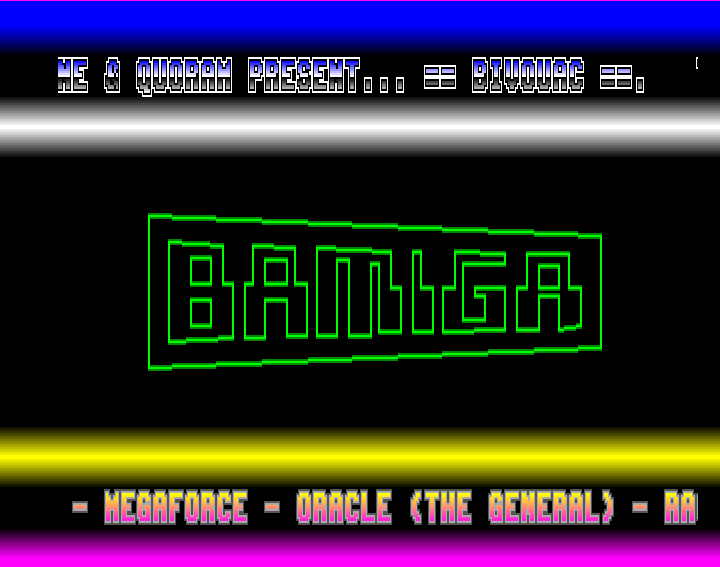 SUNRIDERS
Intro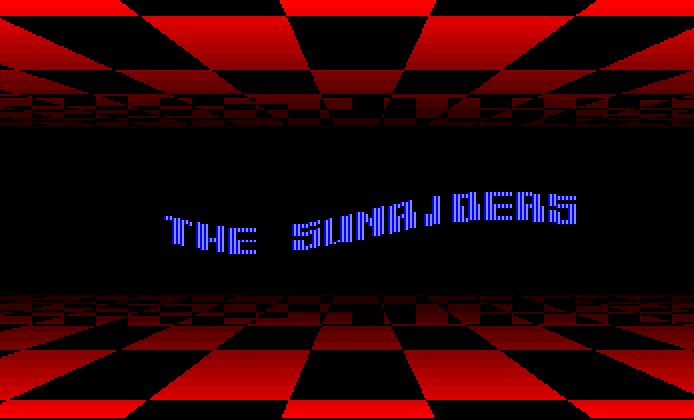 THE_BAND – Goldorak Demo
With music of the cartoon.  (« Goldorak » in France, « Grendizer » elsewhere). This was one of my favorite cartoon when I was younger.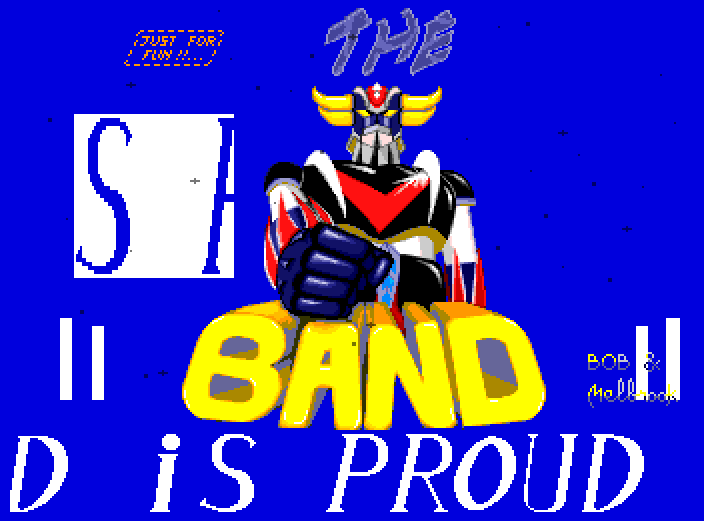 THE_CHAMPS
Maniax intro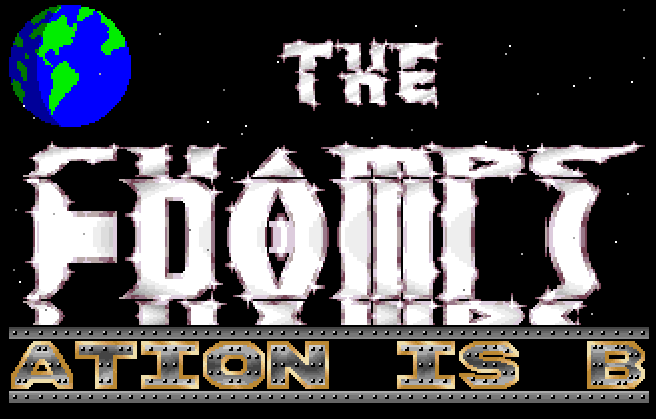 Fairlight & Northstar
Exceller 8 (Intro)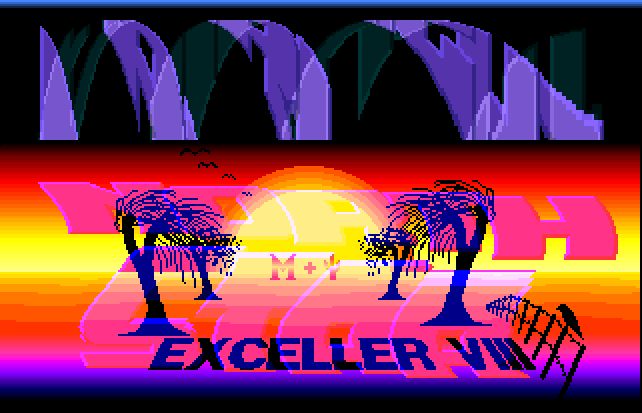 AckerLight – THE_FRENCH_LIGHT
Already seen in the blog before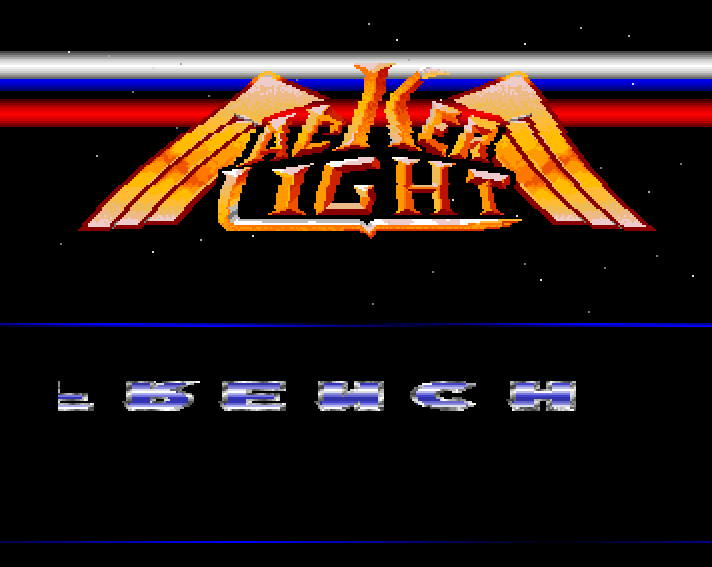 THE_MAGNUM_FORCE – Demo
THE-MAGNUM-FORCE. Music is in the same style as « Smoke on the water » of Deep Purple.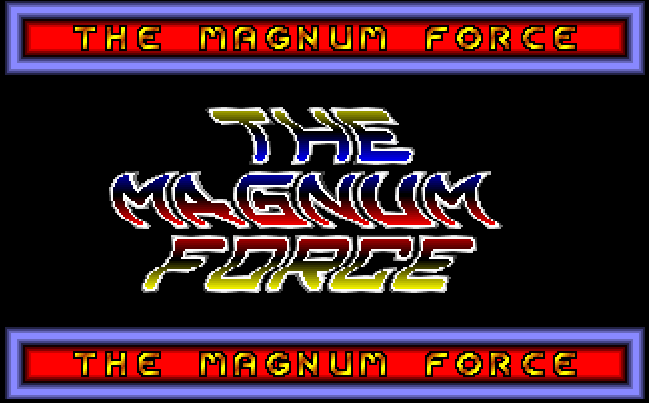 THE-NEW-MASTER
The huge bob motion can be changed using the F1 to F10 keys. Music is in the same style as « Blue Monday » by New Order.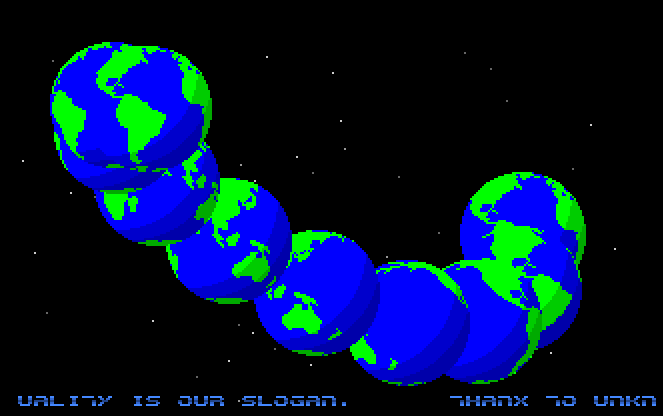 THRUST_PHANT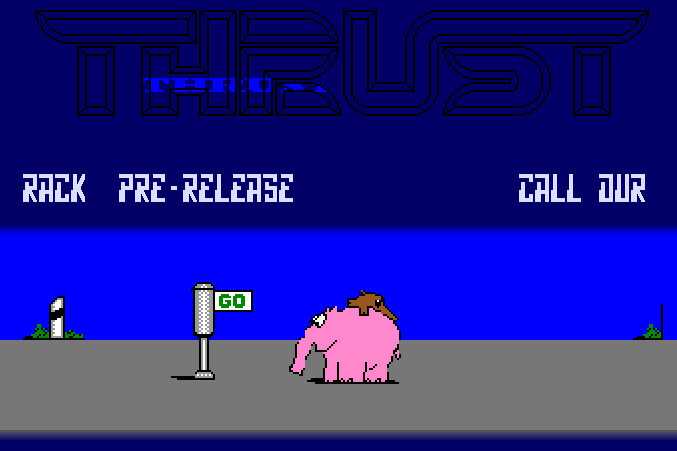 TKT-BS1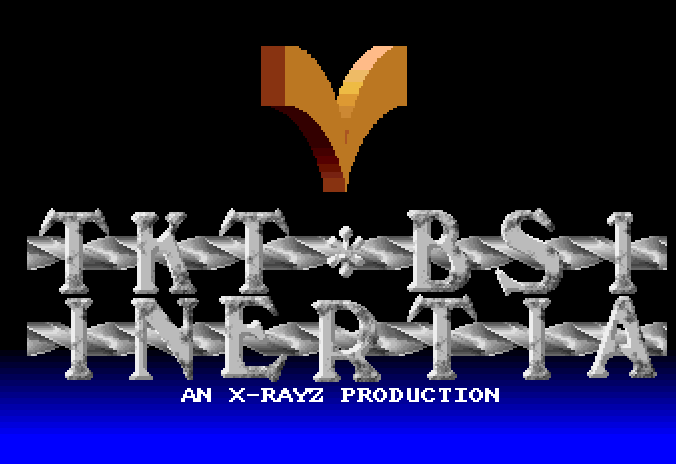 Kefrens – TRANSFORMER
Nice demo with 3D wireframe. Music cover of Greensleeves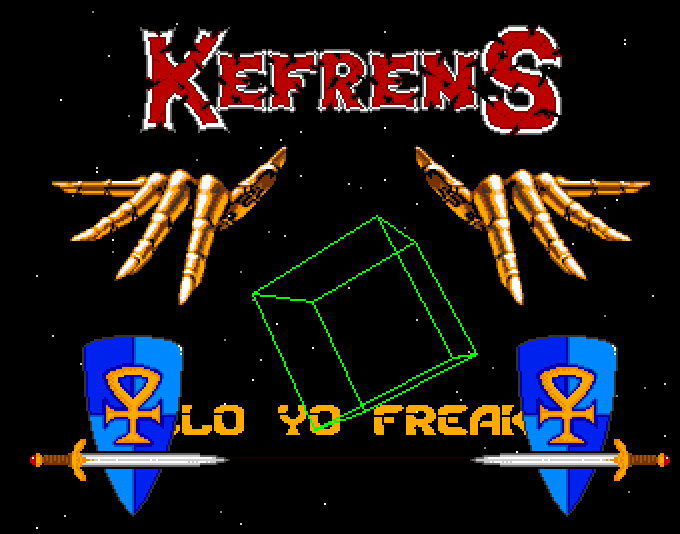 UNIT_A
Intro. Already shown earlier in that blog.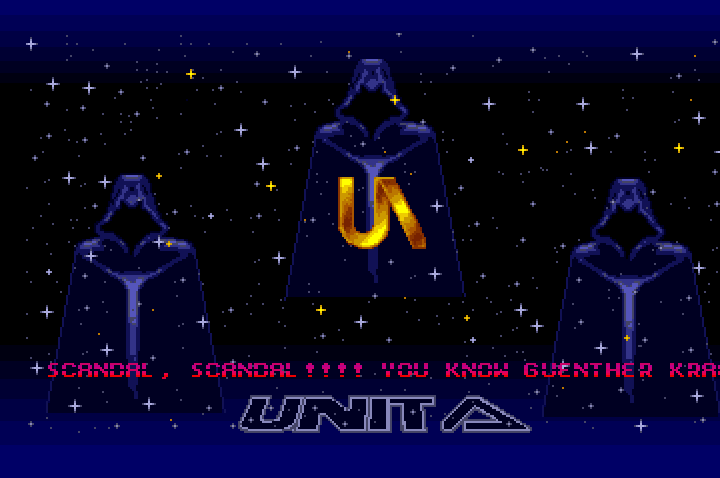 WOW
World of wonders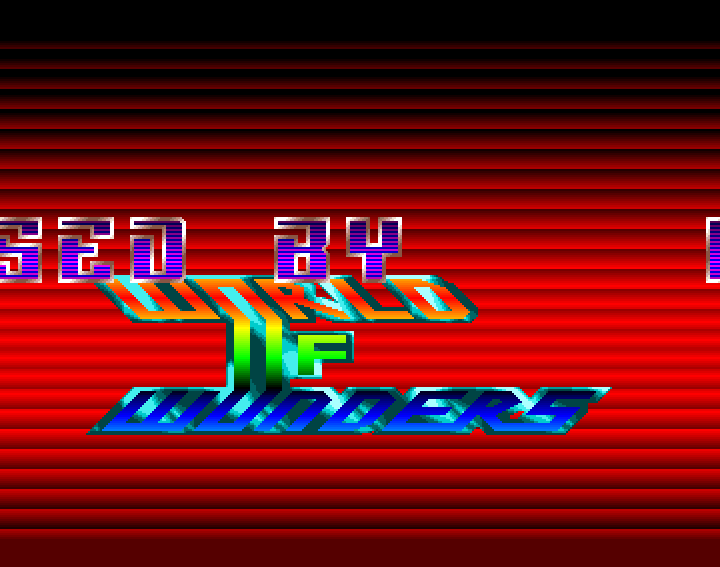 ZIGAG
Nice music.